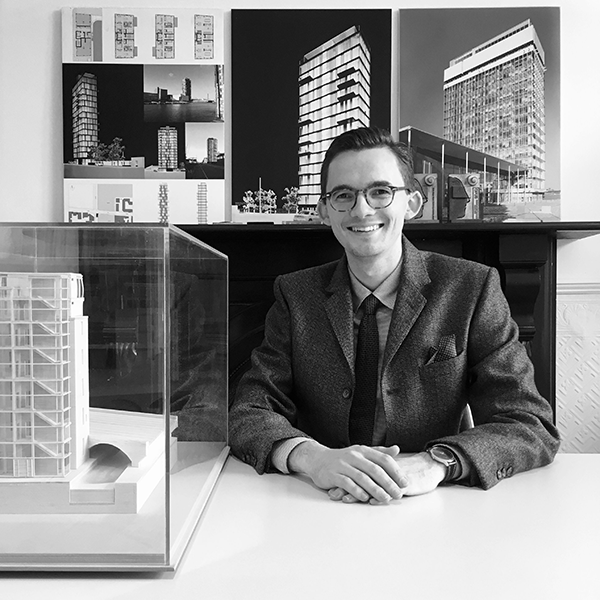 John Dobbin B.Sc (Arch Sc) (Hons), B.Arch (Hons) NUI, ARB, MRIAI, MIDI, Director, Shay Cleary Architects
John is an architect, urbanist and cocktail enthusiast!  Following graduation from University College Dublin School of Architecture, he worked in London for 9 years with Lifschutz Davidson Sandilands and Squire & Partners where he was an Associate.  He returned to Dublin in 2017 to join Shay Cleary Architects.  The practice has a wide portfolio of commercial work in design development, under construction and completed.  It also has a particular interest in housing and has conducted detailed research and development of new residential typologies which are high density, low rise and often provide an improved yield when compared to more traditional apartment development.  The practice has a number of schemes in design development and under construction utilising this developing body of residential expertise for the Build to Sell and Build to Rent sectors.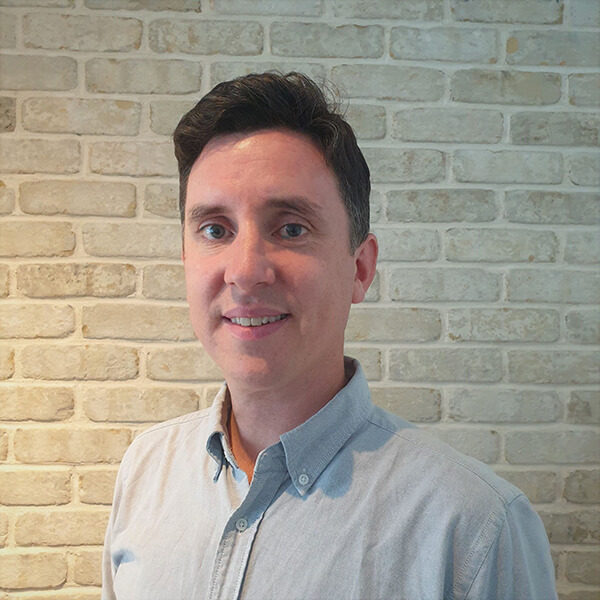 Mick Mulhern, Director of Planning and Transport, South Dublin County Council
Mick is a qualified Town Planner and Urban Designer with nearly 20 years' experience. He has spent a considerable amount of time working in London across a range of complex planning, regeneration, and development projects, including working for the Mayor of London for 12 years where he had various roles including; interim Chief Executive of the Old Oak and Park Royal Development Corporation; a senior officer coordinating the Mayor's response to the London Riots and associated programme of 'Placemaking' improvements in some of London's most deprived locations of Croydon and Tottenham; as well as working as a planning and design officer on the preparation of plans for large development projects including the London 2012 Olympic and Paralympic Games.
In 2019, Mick returned to Ireland to take on the role of Director of Planning and Transport in South Dublin County Council. Working on the Council's corporate management team, he is responsible for leading the Council's plans to deliver a significant amount of growth across the County's Strategic Development Zones and regeneration lands at Adamstown, Clonburris, Tallaght, Fortunestown and the City Edge lands. Mick is also responsible for ensuring the County develops a sustainable transport network including leading delivery of the Council's ambitious Cycle South Dublin programme and placemaking improvements to the Counties network of towns, villages and centres.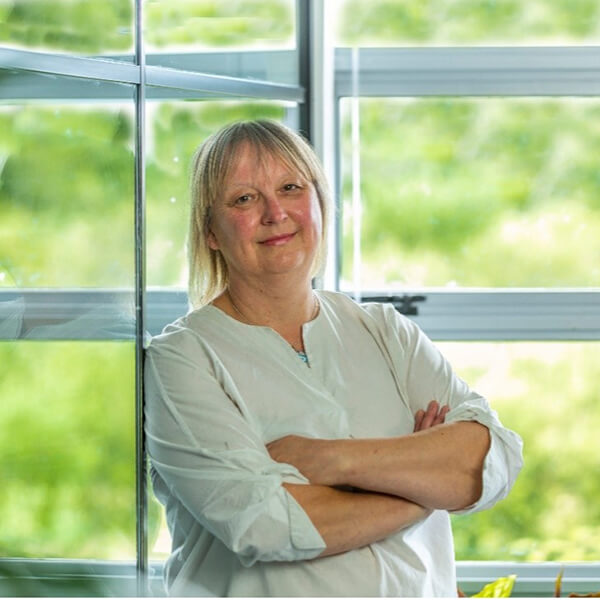 Krystyna Rawicz, Managing Director, KRA
Krystyna has over 35 years of experience in Project Management and Building Surveying. During that time she has worked in private practices, local governments and has established her project management and building surveying company, KRA Visionary Project Partners.
She sits on several professional committees including the Disputes Resolution and Statutory Professional Conduct Committee, and the President's Expert Witness Panel for Construction Disputes.
Krystyna launched a new company, KRA Renewables in 2018, with a focus on implementing sustainability and renewable energy measures into their existing building stock. She is a LEED Accredited Professional, a Director of the Irish Green Building Council and a member of the SCSI working group on sustainability.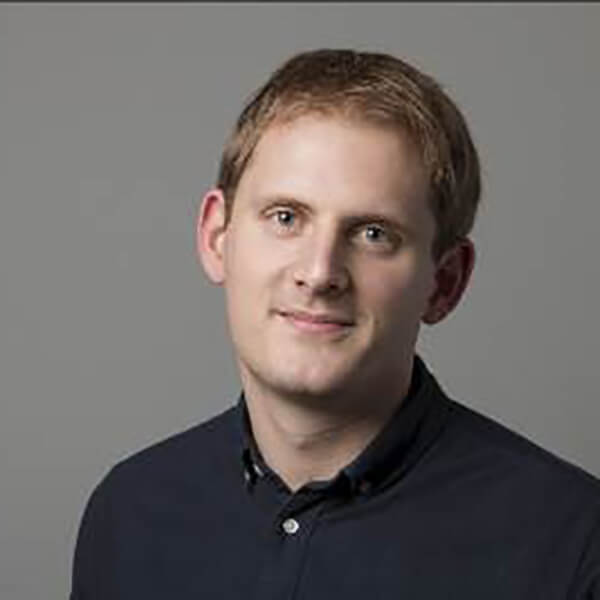 Patrick Kavanagh, Building Services Engineering Associate Dublin, BDP Building Design Partnership
 Patrick is recognised in the industry as a specialist in the design of sustainable buildings having worked with over 30 design practices in Ireland across various projects. He has extensive experience which includes leading the design of multiple NZEB buildings in the workplace, healthcare, education, retail and residential sectors and was the lead engineer on Ireland's first 'Net Zero Carbon' hotel. Sustainability is at the core of his engineering approach and this is supported by his multiple accreditations including LEED GREEN Associate, BREEAM AP, WELL AP, BER Assessor and SEAI Energy Auditor.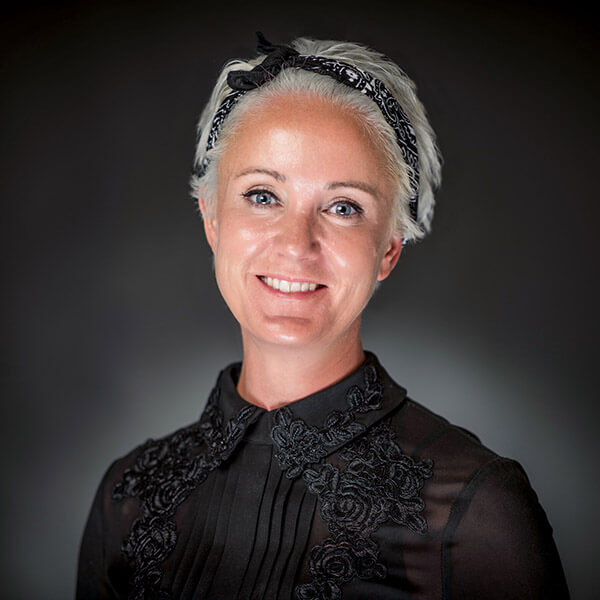 Claire Solon, Managing Director, Greystar Ireland
Greystar is a global vertically integrated residential platform specialising in private rented residential accommodation.
Prior to joining Greystar in 2019, Claire was Head of Property at Aviva Ireland where she managed property funds of over €600m in Ireland and the UK.
She was previously Head of Estates Management at ESB Ireland, which is the largest landowner in the country, and prior to that was Development Director in Bennett Construction. Claire is an active Fellow of the Society of Chartered Surveyors Ireland (SCSI) and was the youngest person to be elected to the role of President in 2016. She is currently Chair of the Practice and Policy Committee within SCSI and a Fellow of RICS. Previously she has lectured extensively in valuations and feasibility analysis in Technological University Dublin degree and master's courses.
Claire serves as a non-executive board member of state-owned Home Building Finance Ireland (HBFI) and also on the board of Clúid, a not-for-profit housing charity providing homes for those in need.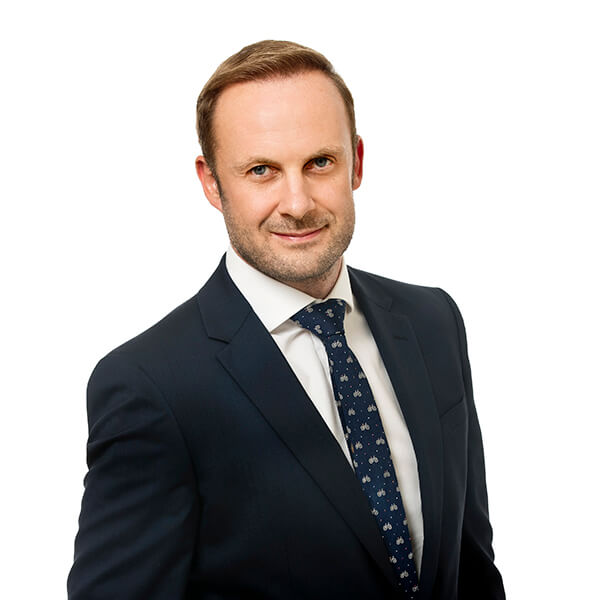 Kenneth Rouse, Managing Director & Head of Capital Markets, BNP Paribas Real Estate
Kenneth has held senior banking and private equity roles in London and Dublin prior to joining the Capital Markets team at BNP Paribas Real Estate (BNPPRE) in 2014.  To date at BNPPRE he has been involved in over €1billion worth of commercial property investment transactions and was appointed as Managing Director for the company in January 2018.
Kenneth works with clients that include Aviva Investors, Irish Life, Eir, Uniphar Plc, BNP Paribas REIM, Cheung Kong, Statestreet Global Advisors, Sofidy and Union Investment. He was educated at University College Dublin (UCD) where he has obtained a BSc. (Economics and Finance) and a Master's in Business Studies (Finance) from the Michael Smurfit Graduate School of Business at UCD. Kenneth is a member of the Institute of Bankers and holds the QFA designation as well as being a Member of both Society Chartered Surveyors in Ireland (MSCSI) and Royal Institution of Chartered Surveyors (MRICS).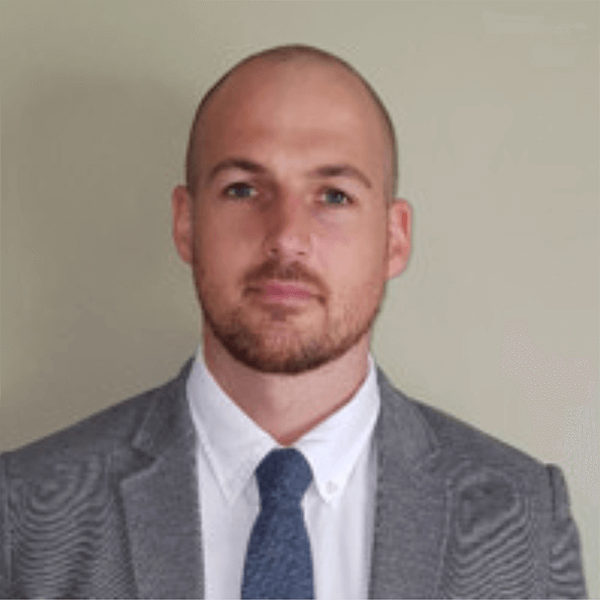 David Jelly, Founder, Property Bridges
David graduated from UCD in 2005 and gained experience as a derivatives analyst in the IFSC before moving to London where he spent time as an options trader and equity trader for US investment bank Jefferies international. Upon his return to Dublin in 2013, David joined a financial data start-up in Ballsbridge. During his time here he developed the concept of launching a P2P lender for the Irish construction market. In October 2018, David launched Property Bridges. He completed a Masters in Real Estate in TU Dublin in 2020.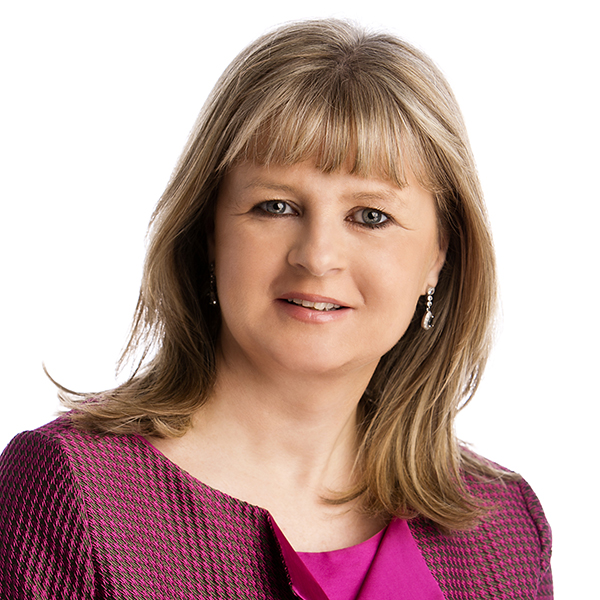 Marie Hunt, Executive Director and Head of Research, CBRE Ireland
25 years ago Marie established the research department at CBRE Ireland, which is now regarded as one of the most authoritative sources of property information in the Irish market. A regular commentator in the Irish media on property matters, Marie produces a range of publications on all sectors of the market and carries out specialist consultancy work on behalf of a broad range of institutional, private and public sector clients of CBRE's Irish business, helping occupiers, developers and investors make location and investment decisions.
Marie is an Executive Director of CBRE in Ireland and a member of CBRE Ireland's Executive Committee. Qualified as a Chartered Surveyor, she is a Fellow of the Society of Chartered Surveyors in Ireland. In 2018, she was awarded Businesswoman of the Year by Image Magazine.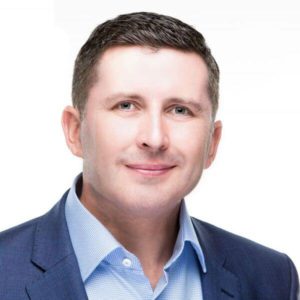 Jonathan Healy, Broadcaster
After graduating with a degree in law from University College Cork, Jonathan Healy worked in radio, television and online media for two decades. He has been a presenter with Newstalk 106-108fm and a senior correspondent with Sky News, with his work featuring prominently on both stations. Jonathan also has experience working with TV3, RTE, FM104, The Cork Independent and Cork's 96fm.Having conducted thousands of interviews with people from all works of Irish life, he is a skilled interviewer and proven cross-platform content creator with extensive contacts across politics, business and public relations throughout the country, Jonathan is also a proven event facilitator and engaging MC. He has also delivered high impact voice-over work for corporate videos and campaigns.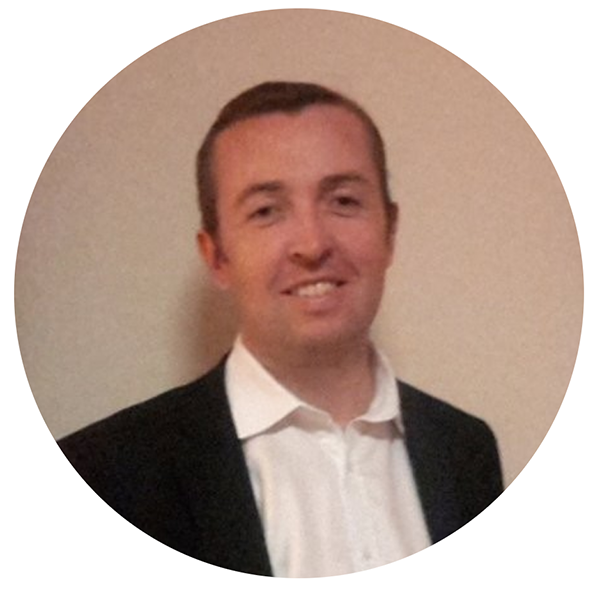 Phelim O'Neill, Head of Property, the Land Development Agency 
Phelim previously held senior positions at the National Asset Management Agency including Head of Property and Development and Senior Divisional Manager (NAMA). Prior to joining NAMA he worked in the property industry in various development and project management roles.
TJ Cronin, President, the Society of Chartered Surveyors in Ireland (SCSI)  
TJ is a Registered Valuer, Senior Negotiator and Valuer with Irish and European Cork Limited. He has in excess of 20 years' experience in the Cork residential property market. During this time, TJ has been involved in the acquisition and disposal of various asset types and also provided strategic advice on portfolio management for institutional, state bodies and private clients. He is a member of the SCSI for over 19 years and has been the chairperson for the Southern Region, having served on the regional committee for 6 years. He has been instrumental in establishing CPD briefings for all counties within his region.